Implementing the Baseline for BFI Burgenland's Digital Transformation
Facts
Client

Services

Tech stack

Backend: Hasura + MS SQL Server
Frontend: Next.js, React and chakra-ui
About the Company
BFI Burgenland is one of the largest adult education centers in Austria, aiming to provide affordable further education and address the shortage of skilled workers in the Austrian economy.
They are the company that answers the following questions: What workforce resources do Austrian companies currently need? And how can we close this gap?
The organization works with unemployment offices, international organizations, and companies to help retrain people so they can gain valuable skills. The institute is successfully closing this gap and hopes to remain competitive in the market. About 70-80% of BFI candidates that have completed further education or training find new jobs.
We sat down with TRIGO team members Kerstin & Thomas to talk about the implementation phase and how it became crystal clear that customized software would help the company gain a competitive advantage and improve employee engagement.
The challenge: a tight deadline & integrating our tech stack into the existing one
BFI Burgenland's project kicked off with an intense discovery phase, where we defined the requirements we wanted to tackle. If you haven't already read it, hop on over to the first part of this success story where we cover how we went about the discovery phase of this project and why setting requirements as a baseline is incredibly important to ensure smooth sailing during the development process: Setting the Baseline for BFI Burgenland's Digital Transformation.
The most challenging thing about this project was the short time frame we had to fulfill it — which can also be a great motivator to get creative and keep things simple.
We used forecasting to estimate the scope and timeline of the project. Then, we broke it down into feature milestones that needed to be delivered within three months:
Infrastructure/base setup: you can anonymize data as well as delete/edit a lecture timetable.

Timetable views: you can view/edit and delete lectures, rooms, trainers, and workload. Moderated user tests needed to be carried out so the interface could be intuitively understood.

Creating & bulk editing lecture timetables: assistants needed a feature so they can quickly add a lecture, edit, copy, and/or bulk edit several lectures at once.

Attendance list: rather than manually creating a manual attendance list, teaching material is entered + an export functionality is given — this created a mini-portal for lecturers.
During that time, we were constantly developing and pushing new changes to the test environment twice to three times per week.
Requirements for custom software development
The leading target group of this custom software was educational assistants at BFI Burgenland who coordinate courses and lecturers.
Following our discovery phase, it became apparent that we needed to build software that could not only slot into the existing tech stack but also replace excel sheets and physical files.
It very much became clear that there was a lot of switching between tools and media throughout the workflow. Educational Assistants and Lecturers were shifting information from paper to an Excel file, to the UMA (internal software), to paper again, etc. Generally speaking, you want to avoid this as much as possible in a company because it leaves plenty of room for mistakes and human errors. Building this custom software enabled us to cut the workflow steps from five down to two.
Old workflow:
Timetable is created in Excel
Transfer the lecture curriculum to UMA software
Experience with course & notes are captured on paper or in Excel
Notes are transferred into UMA
Digitization of applications (voice scan, for the lead to the AMS)
enhance trainee's and attendee's day-to-day experience — create a great user experience rather than be a burden
New workflow:
Lecture planning in UMA
Recording lecture notes & keeping track of attendance list works directly in UMA next
Our new tech stack: Hasura + MS SQL server
The BFI Burgenland already had internal software in place; UMA. From the get-go, it was clear that our work should build on the existing framework and database while improving it to become more user-friendly and only give specific access rights to certain people.
Old tech stack:
Frontend framework (Sencha / ExtJS framework)
ASP.NET API backend + MS SQL Server
New tech stack/customization:
Hasura (on top of existing MS SQL Server)
Frontend: Next.js, React and chakra-ui
We decided to implement this tech stack specifically because it slotted right into the already running system. Hasura can easily communicate with the MSSQL server. On the other hand, this tech stack also made it possible to stick to the time and budget limit.
How we communicated with BFI Burgenland
We're always in close contact with our clients, especially during custom software implementation — we like to keep everyone in the loop and communication lines open to avoid any hiccups along the way. When it comes to the BFI Burgenland, our Project Owner Kerstin submitted weekly updates.
Thomas and the tech team had a shared Slack channel with the technical team over at the BFI Burgenland for quick-fire questions. We also had close contact with the software users — the Educational Assistants — which was incredibly important to ensure our UX is on point and truly delivers value for the people who will be using it in their everyday work.
Why did this collaboration work so well?
Clients often underestimate the number of resources they need to set aside to give feedback and inform us about their business and daily workflows. BFI Burgenland really took the time to explain these details — which was essential for the success of this project. They also quickly got back to us with feedback, which was great.
How this benefited the client
BFI Burgenland benefited from implementing our custom software in the following ways:
A better system, assistants actually want to use
It takes a lot less time to create a timetable and is much more user friendly
Quicker turnaround times
More consistent data
Data is all in one place, the company has more possibilities to process and analyze their data, which can also help them differentiate themselves from the competition
Conclusion
This project was intense, with a tight deadline, significant milestones, and requirements along the way, but the team pulled through, and we managed to deliver perfectly on time. There were plenty of learnings along the way, the main ones being:
Limitations like a short deadline can help us be creative and keep things simple
Change management is just as important as implementing software and should never go overlooked.
User testing is critical; the earlier you do it, the better — and if you involve users from the get-go, they'll be happy to use it once launch day comes.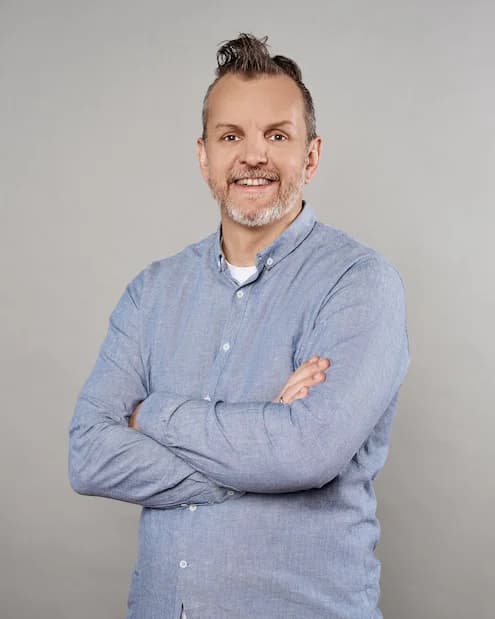 David Wippel
Want to build custom software, so your team is more efficient and happier in their day-to-day work? Hop on over here to find out more about custom software development by TRIGO.
BOOK A FREE EXPLORATION CALL
This link will take you to savvycal, a fantastic tool to book a meeting with David in one click. Also feel free to check out their privacy policy.