TRIGO.connect: Let your systems talk.
One of the main IT issues we see companies face is juggling too many software systems — without them ever talking to each other. Which leads to a frustrated team, inefficiency, and upset customers because well… the data's incorrect.
Let's take the following example:
You have a CRM software where you store all of your company's customer data. Things like their name, address, and email.
You also have an invoicing software where you send those customers your invoices, which also has a database of their contact details.
On top of that, you also have a customer support software system where their emails come in and you answer their questions.
And if those systems don't talk to each other — you have three places where you store their data.
Let's say your customer, we're gonna call him John, emails you that his billing address has changed. No big deal, right?
But if you get that information through your customer support system, the data doesn't just need to be updated there — you also need to update it in two other places.
This is not only messy, but if you forget to update it everywhere, you might have the case that the customer's bill is sent to one place and the product to another. Which is just
This is a typical scenario that happens when IT systems don't talk to each other — which leads to an array of problems in your business:
Your team isn't productive because they have to double-check whether the data is correct and/or update it in three different places
Mistakes happen, because well... we're human, and sometimes we forget to update data in three places — which of course frustrates the end customer as well
It just really isn't very efficient, is it? Updating an address in one system rather than three can cut down customer support time from 10 minutes to 1.
It's a problem we see in businesses time and time again. This is why we offer a tailored service of letting your software systems talk to each other: TRIGO.connect
A service that leverages Apache Kafka technology and helps you move away from frustration to confidently relying on your systems and data.
What Kafka consulting looks like at TRIGO:
Here's how we'll work with you to integrate Apache Kafka into your current IT systems or fully replace old ones. That way you get reliable data and can finally focus on core tasks again:

Assessment
First, we'll take a look at what your current data situation looks like. What systems are running, how they are performing, and how we can integrate Apache Kafka into your company's existing system.
Connect
In the second step, we'll go ahead and establish a connection between your systems — without interfering with the existing system.
Run
Once your new tech stack starts running, you can see success immediately as your data gets synced between your systems.
Why you should book TRIGO.connect:
Not only does our satisfaction guarantee take some risk off your shoulders — there's a lot to gain from successfully integrating TRIGO.connect into your IT system:
| Avoid | Gain |
| --- | --- |
| Incorrect data that can also lead to wrong decisions and wasted cash | Up-to-date data you can rely on |
| Struggling with inaccurate data instead of focusing on what's important | Increased team productivity (no more double-checking whether the data's correct) |
| Small annoying glitches that annoy the team and cause frustration | Happy team members who don'''t get annoyed by glitches |
Sounds promising?
Contact us to schedule a free initial consultation with Christian and learn more about TRIGO.connect.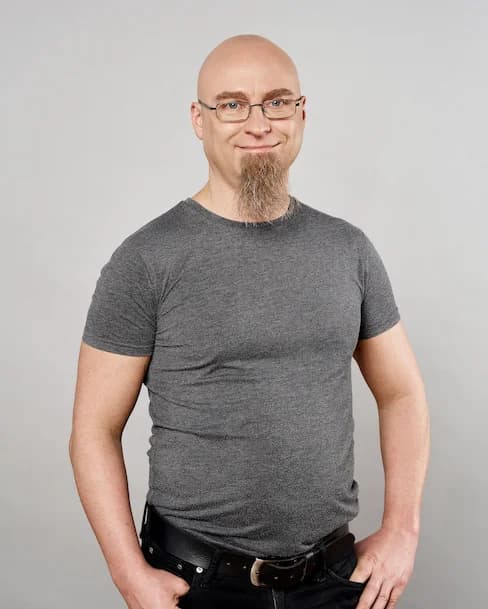 BOOK A FREE CONSULT
This link will take you to savvycal, a fantastic tool to book a meeting with Christian in one click. Also feel free to check out their privacy policy.
Our promise
100% money-back guarantee
If you're not satisfied with the services and results in the first 30 days of our collaboration, we will refund the full amount — no questions asked.
Bug-free guarantee
We stand behind our work and have high standards when it comes to the quality we deliver. Which is why we will fix any bugs or errors free of charge for the first 90 days after the go-live of your project.
Frequently asked questions